The Whipp by Mantle
Open media in modal
Open media in modal
Open media in modal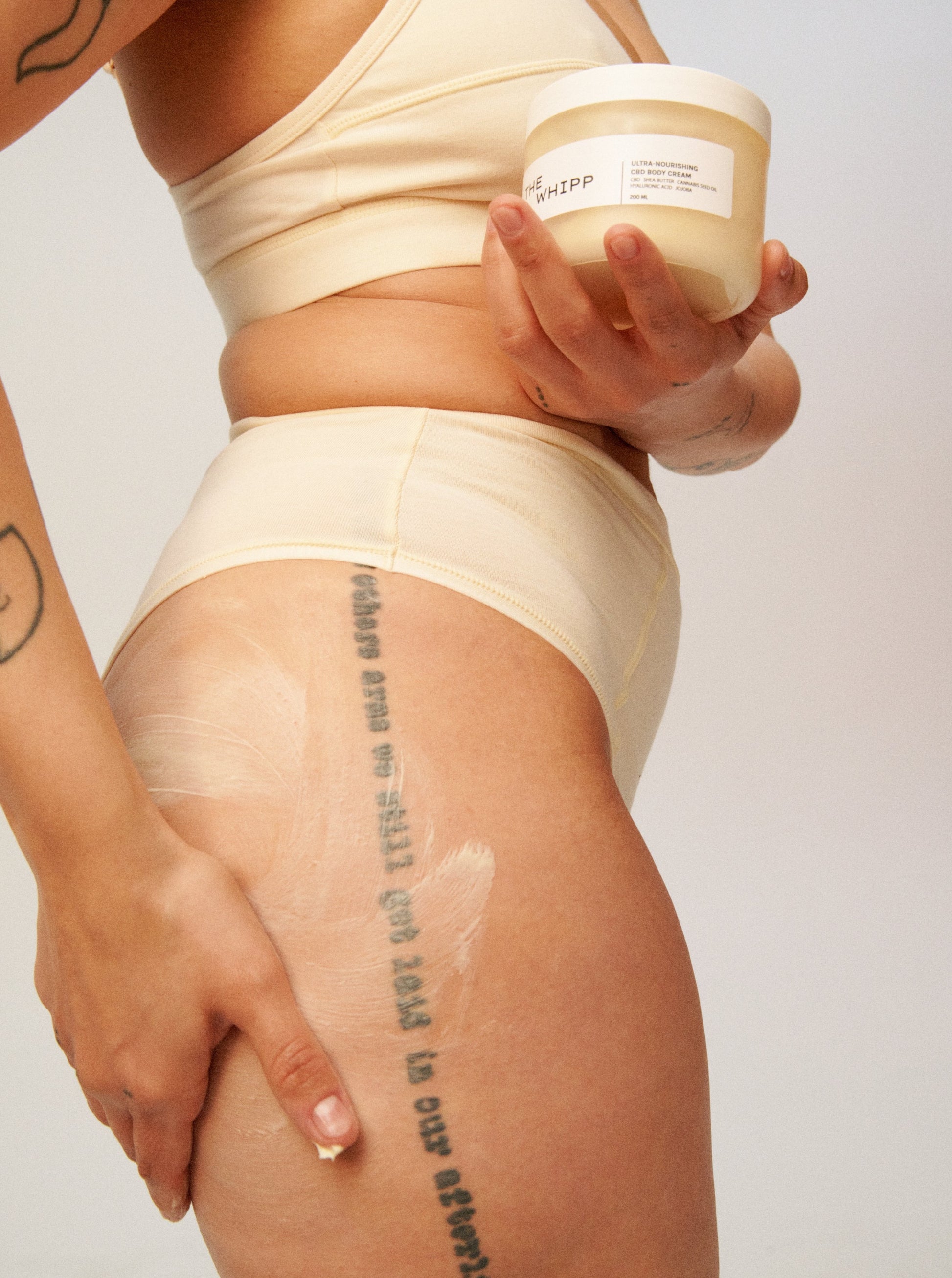 Open media in modal
Open media in modal
1
5
The Whipp is a whipped CBD body cream made from 99% natural ingredients. The combination of CBD, shea butter, hyaluronic acid, jojoba, and vitamin E will keep your skin smooth and satisfied all year round. 

- Whipped ultra silky smoothness 
- Provides deep hydration 
Hero ingredients:
CBD: our signature ingredient is packed with powerful antioxidants that fight off free radicals and provide skin with deep nourishment, creating optimal conditions for long-lasting plumpness, hydration and radiance. 
Shea butter: contains high levels of vitamins and fatty acids that provide deep nourishment and hydration to the skin.
Hyaluronic acid: the main component of what gives your skin plumpness and hydration as it can bind up to 1,000 times its weight in water.
Jojoba: hydrates, softens, and smoothes the skin while balancing natural oil production. 
Vitamin E: hydrates and calms skin, strengthens the skin barrier and helps protect it from free radicals. 

Size: 200 ml