The Faithfull Friend Soap by Aard Aleppo
Open media in modal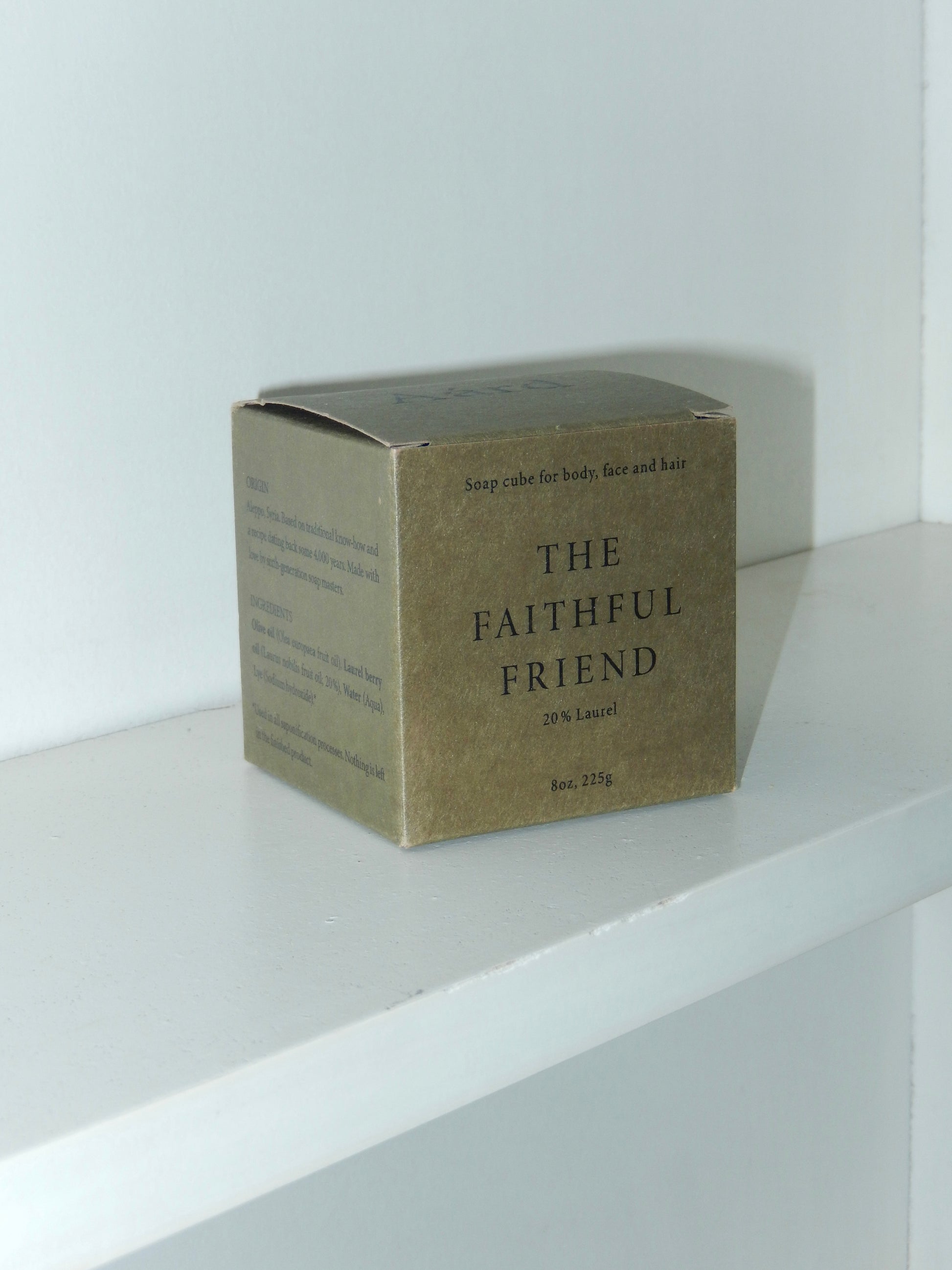 The Faithfull Friend Soap by Aard Aleppo
The combination of olive's oil moisturizing properties together with the antibacterial, antiviral and anti-inflammatory properties of laurel berry oil makes for a soap that is nourishing for both skin and hair.
Olive oil, laurel berry oil 20%, water, lye. 
Includes no harmful chemicals, parabens or perfumes.
Made by Aleppian soap-masters in Antakya, Turkey. One cube measures 6x6x6cm and weighs 200g.